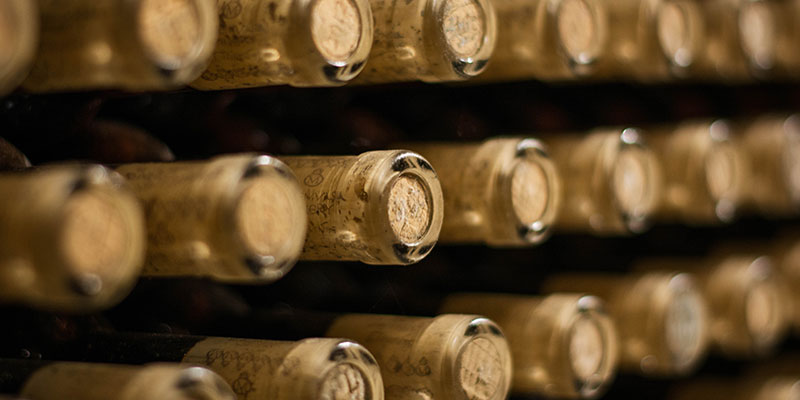 Composition
Monemvasia (at least 51%, Assyrtiko, Asproudes, Kydonitsa)
Appearance
Orange-yellow color with golden highlights, which over time end up in fiery yellow shades with brick and honey highlights.
Smell
Intense and complex aroma, with notes of exotic spices, honey and raisins and dried fruits.
Taste
A sweet taste that balances masterfully with the acidity of this excellent wine of the four well-married varieties "Monemvasia", "Assyrtikou", "Kydonitsa", "Asproudes". A rich, round, velvety wine, with notes of honey, well-balanced spoon sweetness, and dried fruit. Its aftertaste is particularly enjoyable, aromatic and long-lasting.
Malvasia: the sun-dried wine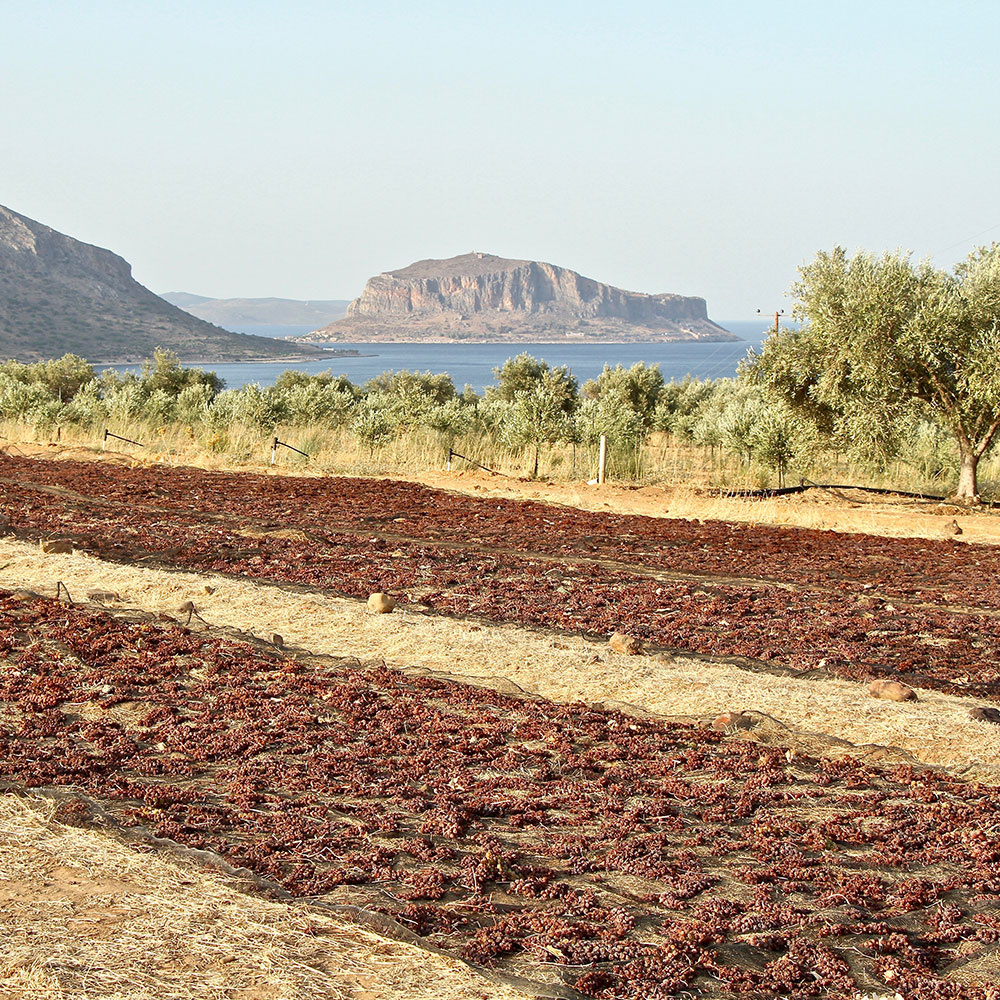 The grapes stay under the sun for several days. 
Malvasia: the sun-dried wine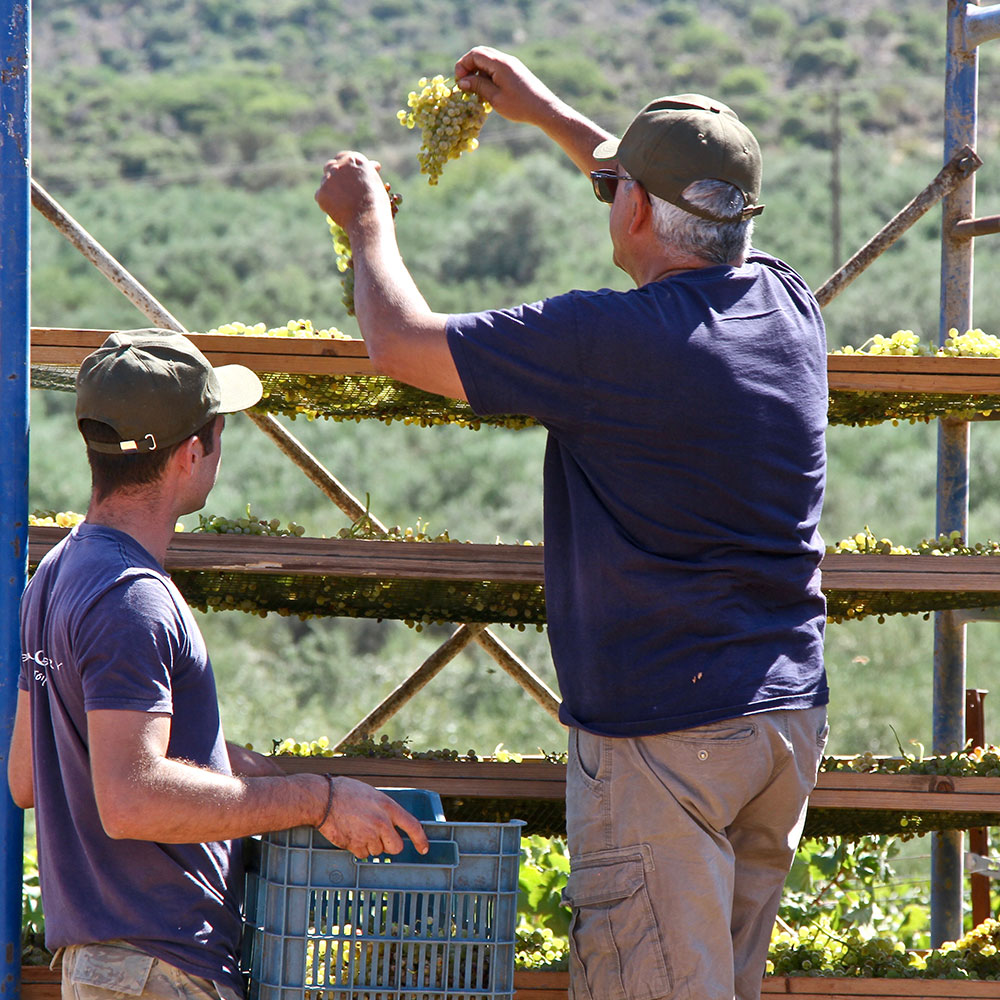 Carefully plasing the grapes