The man who revived Monemvasia Malvasia
George Tsimbidis
(1958 -) 
The man who revived Monemvasia Malvasia
George Tsimbidis is a vine grower and wine maker in Monemvasia, Greece. He was born in Monemvasia in 1958.
He sought and succeeded in reviving the Malvasia wine that had been produced since the 12th century in the Monemvasia region and dominated the world market for many centuries. He tried to reconnect the region with its history and its glorious past, highlighting the enormous productive potential of his place and its fine products.
Through research, cultivation and vinification in collaboration with scientific partners in an adventurous journey that lasted 13 years, he created a model of dry sweet wine based on
 a specific varietal composition and winemaking method, maturation-aging time with specific technical characteristics and organoleptic data that befitting an excellent sweet wine suitable for long-term aging.
In July 2010 the wine was designated as a PDO and in 2013 the first production was bottled, after two years of aging. The famous medieval wine lost in time was solemnly reborn in its birthplace, Monemvasia, and was recognized internationally with numerous gold medals in prestigious competitions.
Malvasia: the sun-dried wine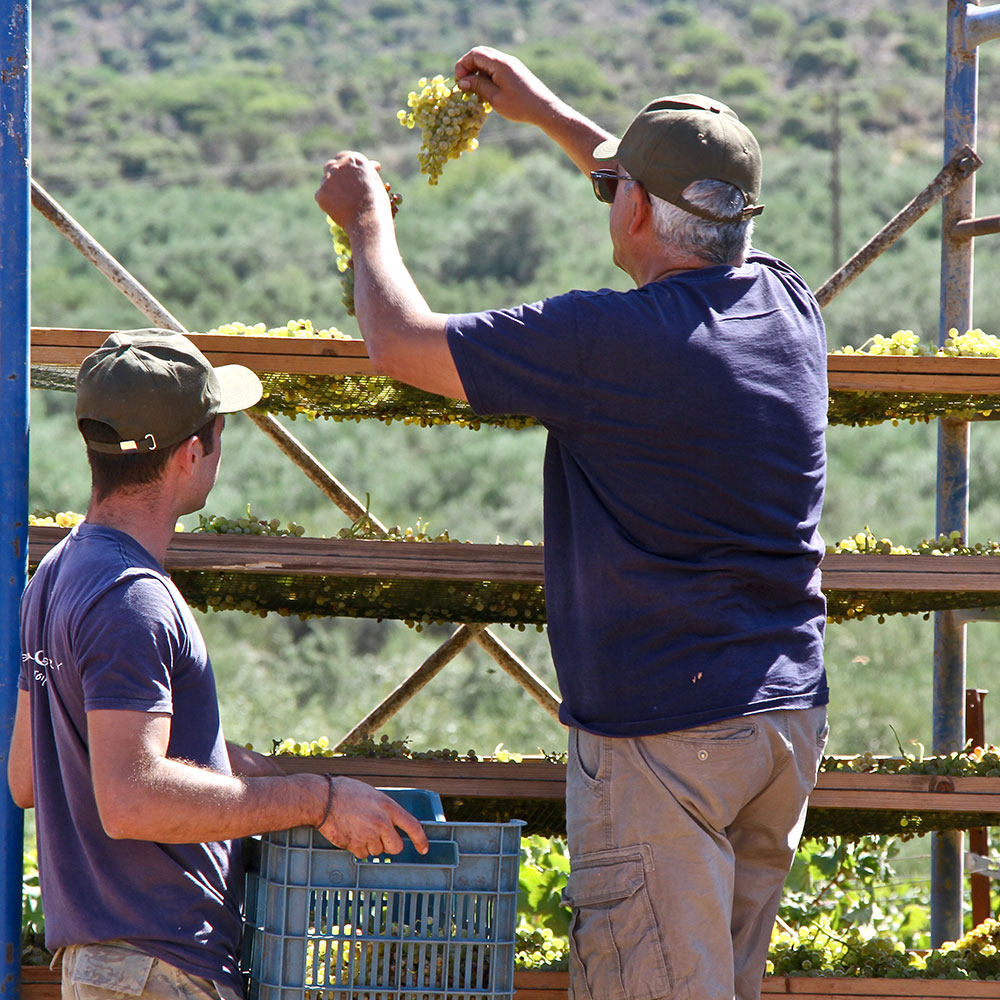 George Tsimbifis placing the grapes for sun-drying.
Malvasia: the sun-dried wine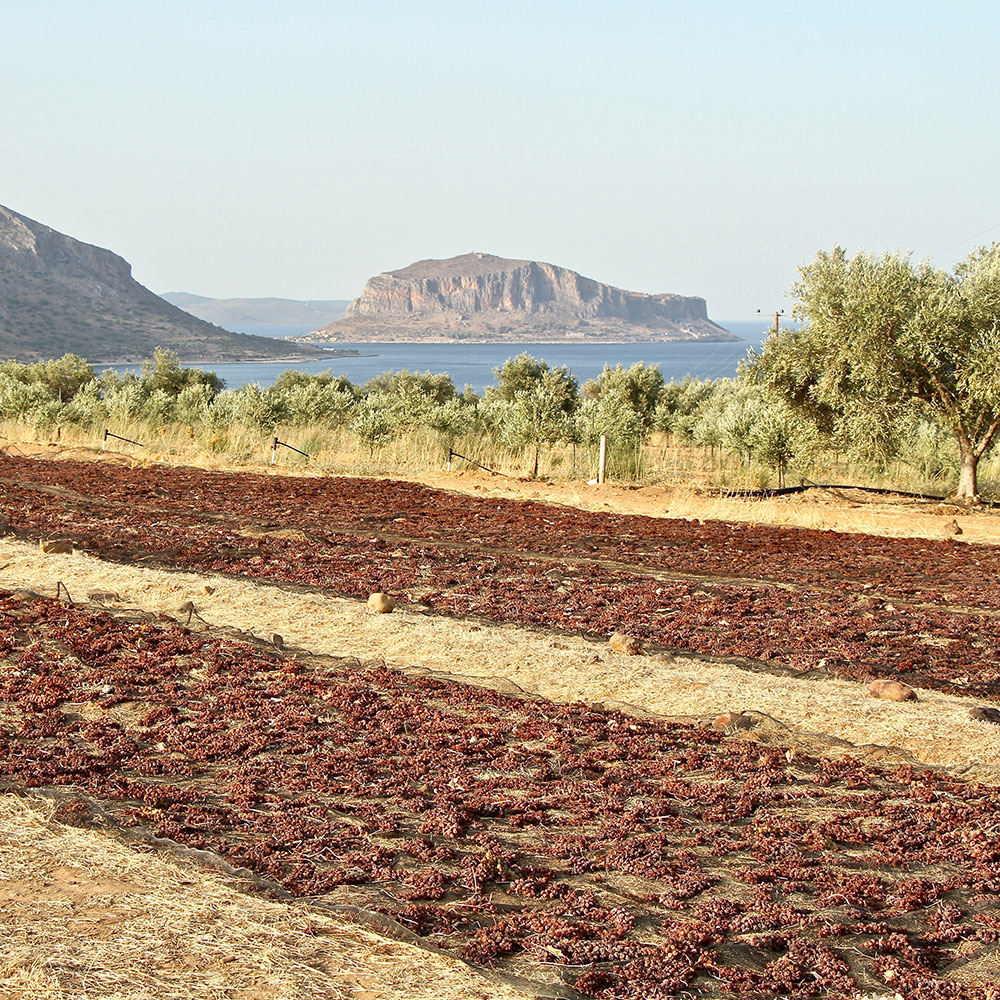 The grapes stay under the sun for several days.