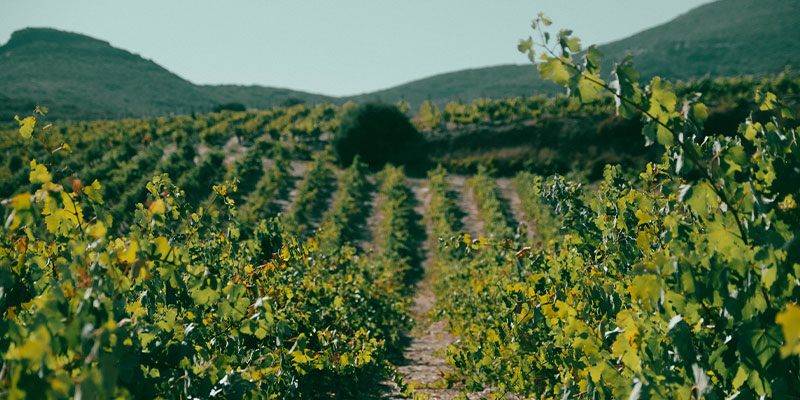 Let's head to the Mediterranean Sea, east into Greek territory and precisely to Monemvasia, a small peninsula of ancient Morea, today Peloponnese, from where the Serenissima Republic of San Marco began to market the sea-fared wine in the Middle Ages. The name Monemvasia derives from the Greek moni emvasis - it stands for port with only one entrance - and it is the same one that gave birth over time to the term Malvasia. 
From this location, historically a coveted strategic location, the Malvasia myth that we all know took its inspiration. Here, as well as in the rest of the entire Hellenic country, a strong viticultural collapse was suffered due to the Ottoman occupation. 
From the end of the XX century, new circumstances opened up and the Malvasia Monemvasia wine started to be produced again, and deserved the PDO denomination, thanks to the commitment of a new local winery which, in the terroir between the mountain massif of Parnon and the Sea of Myrto harvests the white grapes of Monemvasia, Asproudi, Assirtiko and Kidonitza from vineyards planted on schistose and clay soils, to obtain a sweet straw wine (vin liastos) and inspired by those that Venice made known throughout Europe.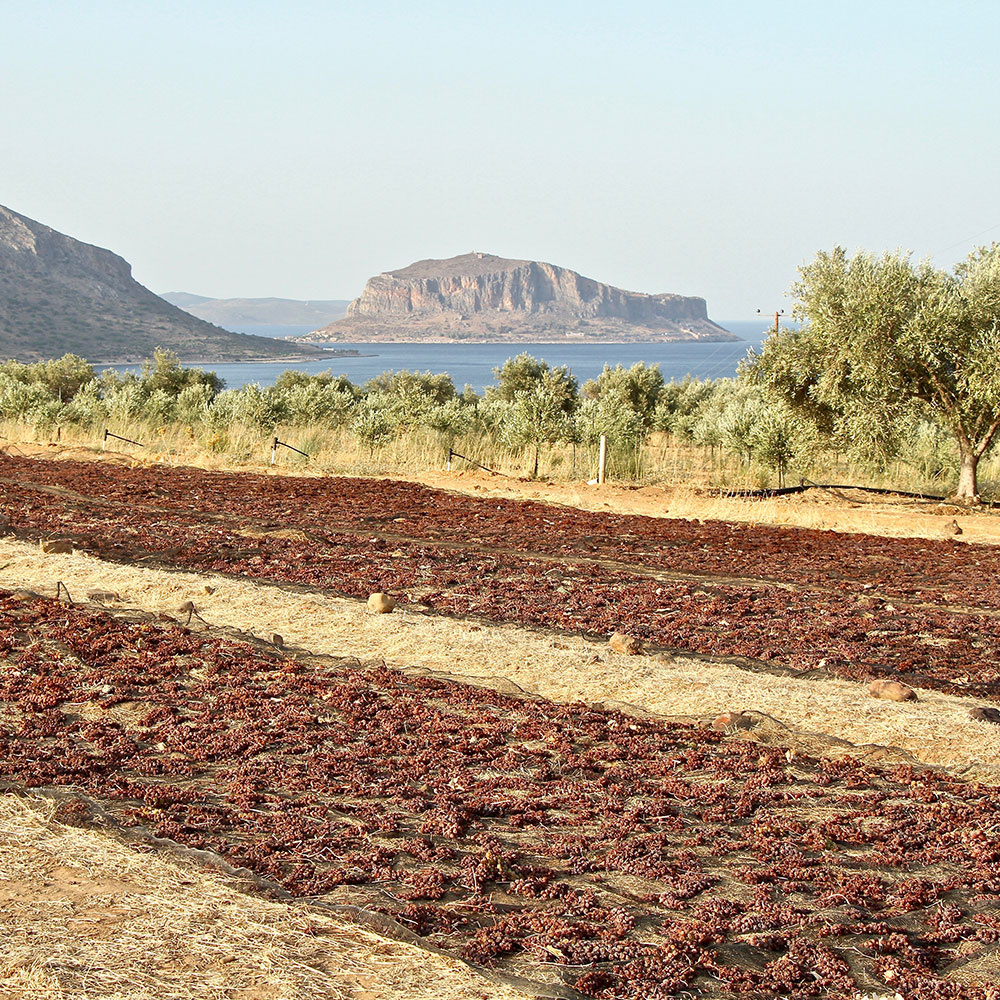 The grapes stay under the sun for several days. 
Malvasia: the sun-dried wine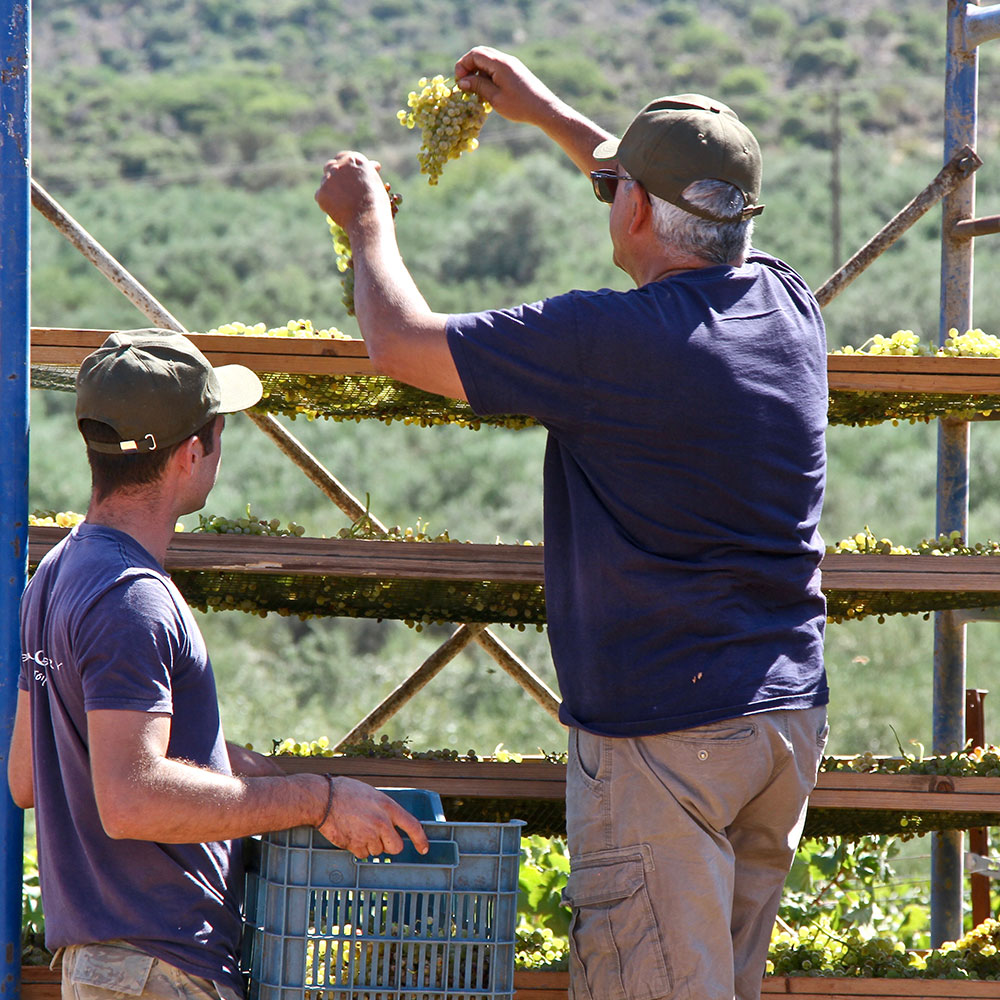 Carefully plasing the grapes
Further south, on the island of Crete, an epic place for viticulture which the Venetians covered entirely with vineyards, the production of Malvasia white wine continues with the Malvasia di Candia and Malvasia di Candia aromatica genotypes (also cultivated in Italy), processed individually or blended with other local grapes in the hinterland of Heraklion or in the DOP Sitia district in the eastern island.