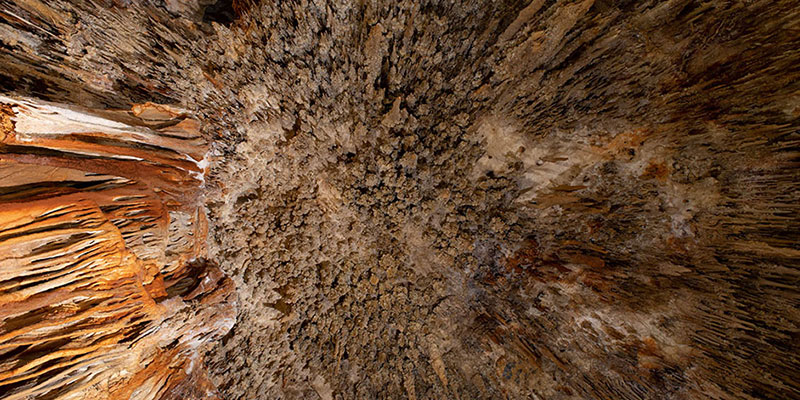 Discover the routes of the renowned Malvasia wine!
Taste the myth!
---
Discover a landscape with striking contrasts at the southernmost tip of Cape Maleas in the region of Vatika, the ancient Vies. From the calm bay of Neapoli to the natural assets of Kastania Cave, one of the most impressive caves of Greece, and Petrified Forest, the Geopark of Agios Nikolaos.
Discover details for every stop of this route.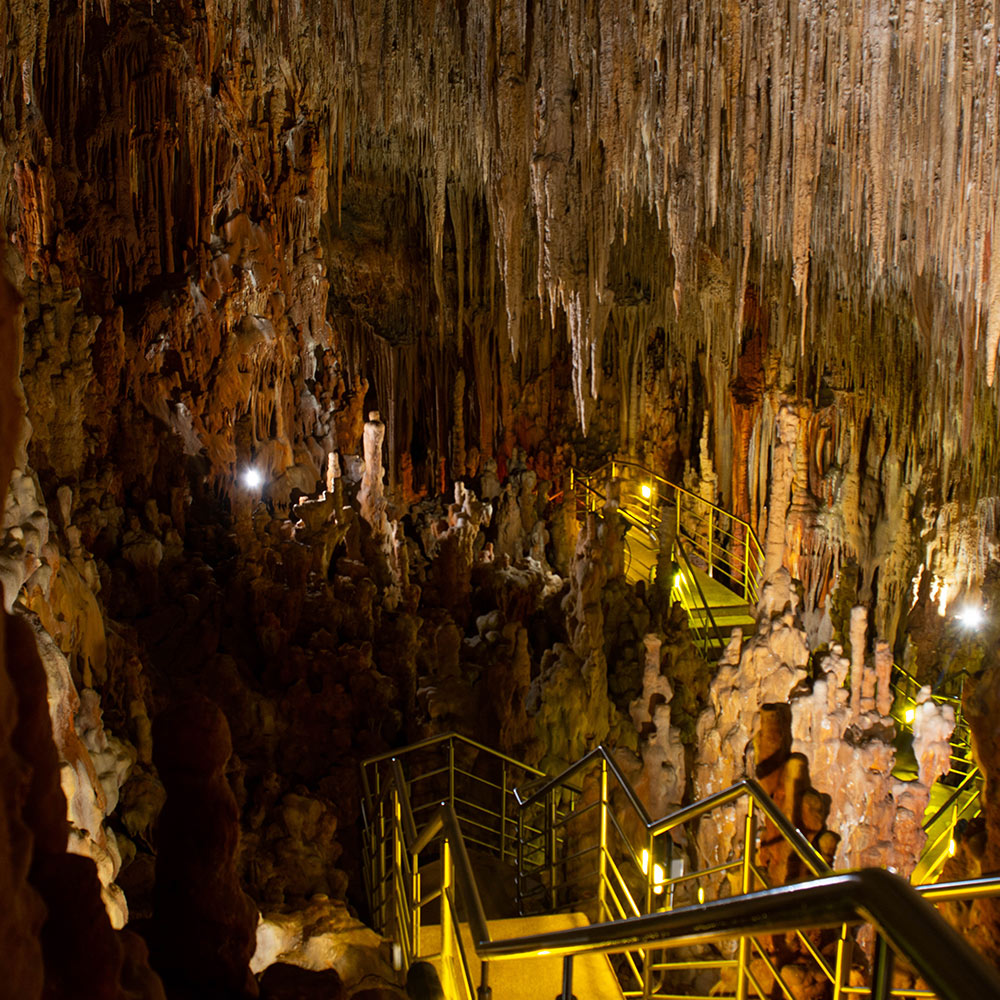 Kastania Cave
One of the most impressive caves in Greece is located near the village of Kastania at the southern end of the Peloponnese, close to Monemvasia. The Kastania cave is ranked as the second of its kind in Europe.
It took three million years for nature to create the incomparable stone decoration and to shape forms of an unspeakable imagination. Between the huge red and white "waterfalls", giant multi-shaped pillars, "curtains" and "sheets" that overflow like waxwork from the ceiling, figures of "octopuses", "corals", "elephants", "mushrooms", "birds", "exotic plants" and other forms are revealed.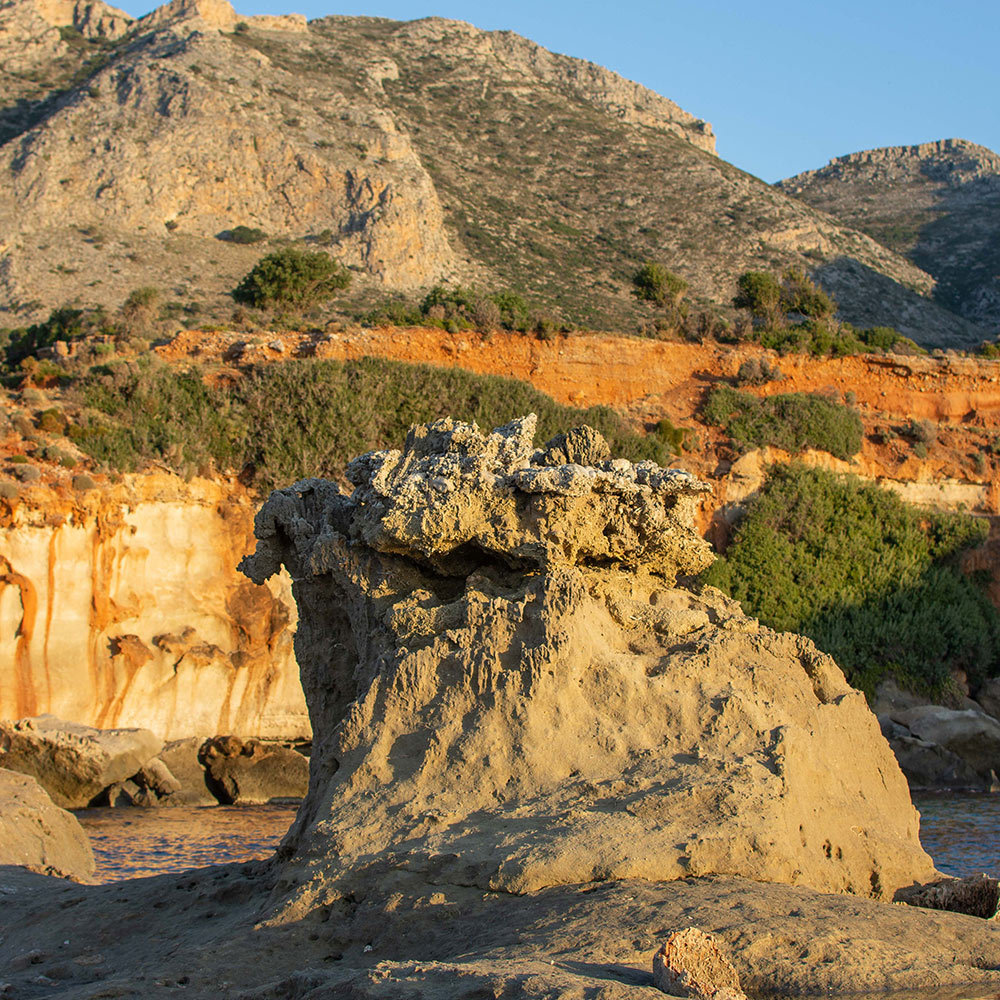 The petrified forest of Aghios Nikolaos
Natural landscape or work of art?
This amazing sight on the coast, near the village of Agios Nikolaos, is the result of the interaction of many geological phenomena over millions of years, which led to the fossilization of the area's paleoflora.
After restoration works (cleaning, desalination, stabilization, restoration or reconnection of items) the petrified forest as Geopark is included in the Aegean Geological Monument Atlas and claims its place in the European Geoparks Network.
Discover details for every stop of this route.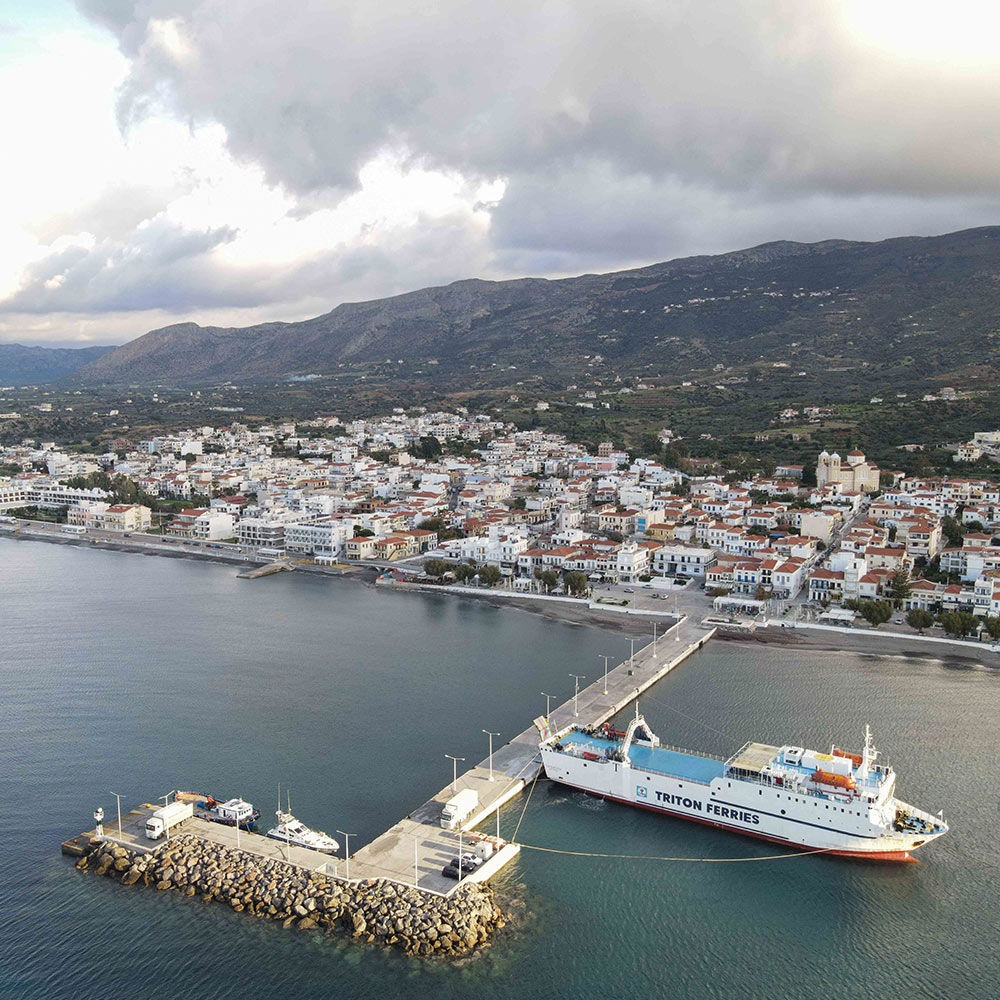 Neapoli town
The town and the port of the area invite visitors to stroll through its alleys and admire the exquisite 19th century street design and architecture of the old town.
A visit to the castle of Agia Paraskevi, just outside Neapoli, is particularly interesting. The castle was built in the late Byzantine era, probably by the Franks, in various building phases, to control the movement of ships in the bay. The castle is restored and open to visti, offering an excellent view of the plain and the bay of Neapoli.