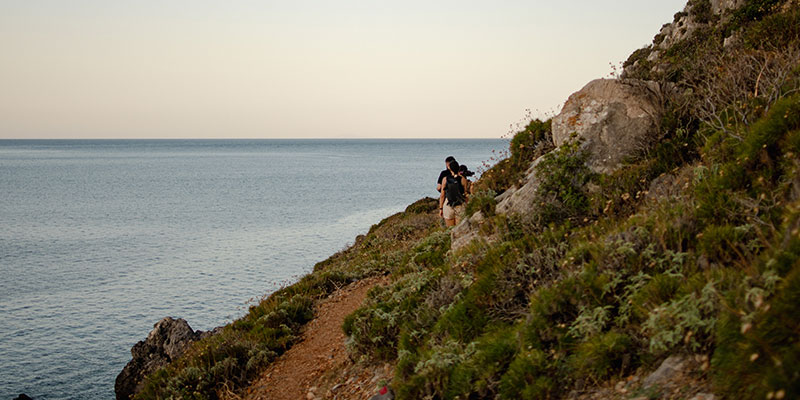 Discover the routes of the renowned Malvasia wine!
Taste the myth!
---
Here are some hidden spots for those who like to seek out the unknown treasures of a place.
A secret swimming spot and a hiking route in the north part of the rock of Monemvasia, ideal for adventurous people. Start your route from the bridge and follow the path to the lighthouse or vice versa!
Discover details for every stop of this route.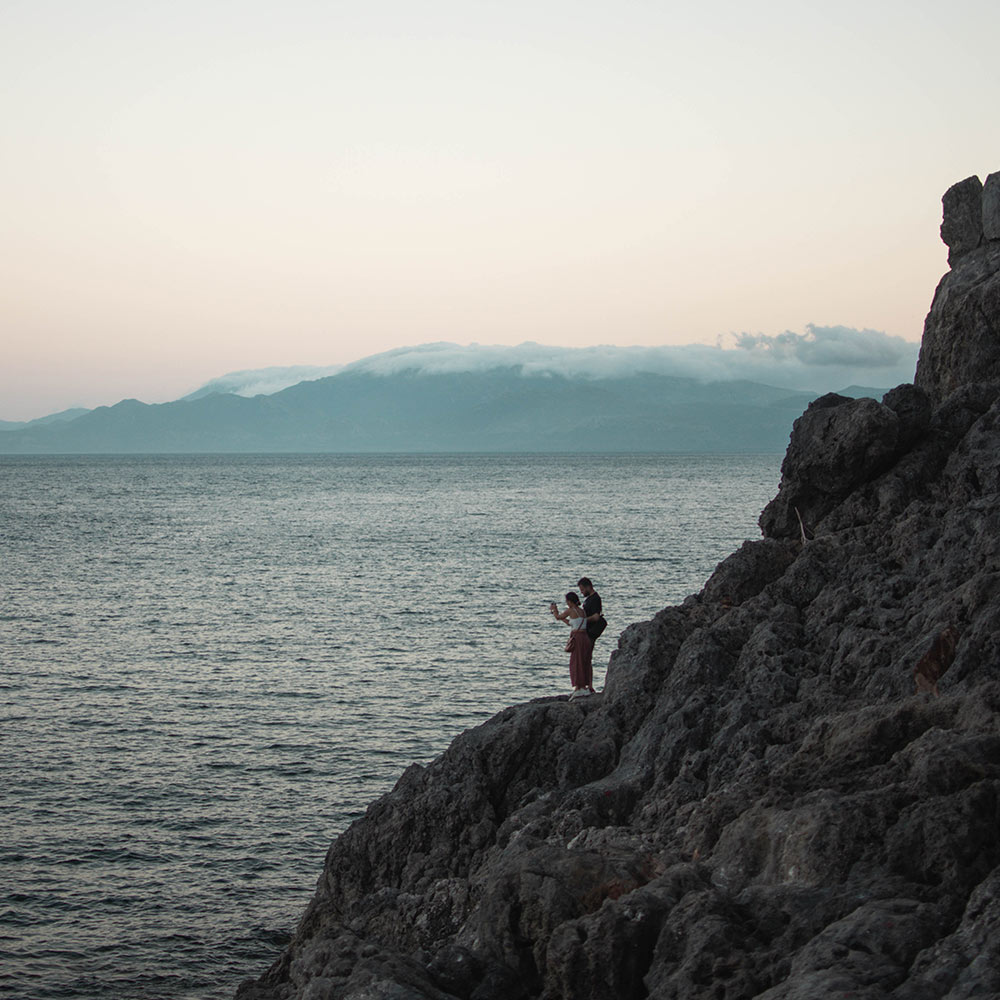 The "secret" passage
For the adventure lovers, hiking the perimeter of Monemvasia castle is a must proposal.
Hiking or training shoes are suggested and, also, an early morning start from the lighthouse. There are red arrows to follow. Near the lighthouse mind the only tricky part of this hiking route, the walk on rather slippery stones along the edge of the rock. After that, the hiking trail is easy and after 2 klm you will arrive at the bridge.
Just before completing the round of the rock there is a great spot to swim.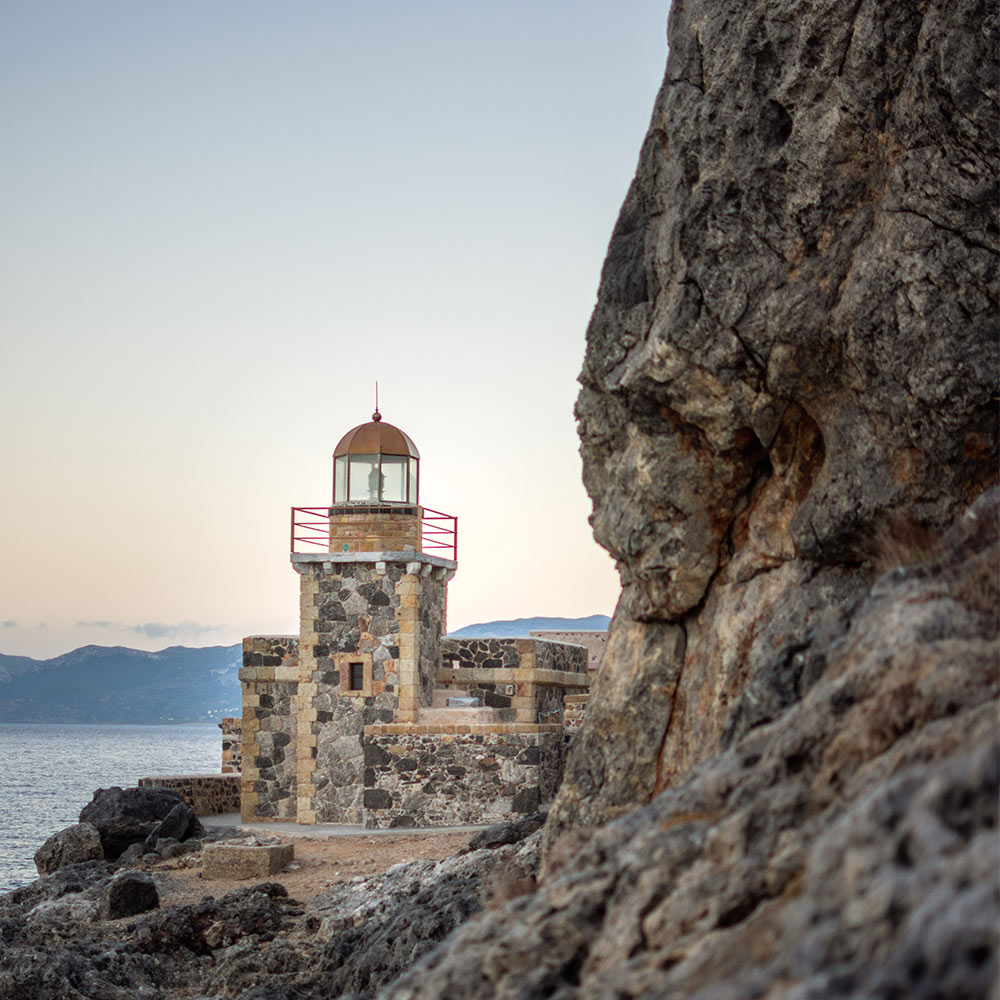 The lighthouse
The lighthouse of Monemvasia was built in 1896 and started operating in 1897, initially with a dioptric oil lighting device, with a fixed red light and a beam of 8 nautical miles. It is located at Leipsona position on the eastern edge of the peninsula, at a distance of about 580 meters from the entrance of the castle. The tower is 7 meters high and its focal height is 17 meters.
The complex includes the lighthouse tower, the old stone house of the lighthouse keeper, smaller auxiliary buildings in its northeast corner as well as a cistern and a stone oven. Later, two side houses and the toilet were built, west of the old lighthouse building.
A small exhibition about the Greek Lighthouse Network and the Lighthouse of Monemvasia has been created and operates daily in an adjoining room.
Discover details for every stop of this route.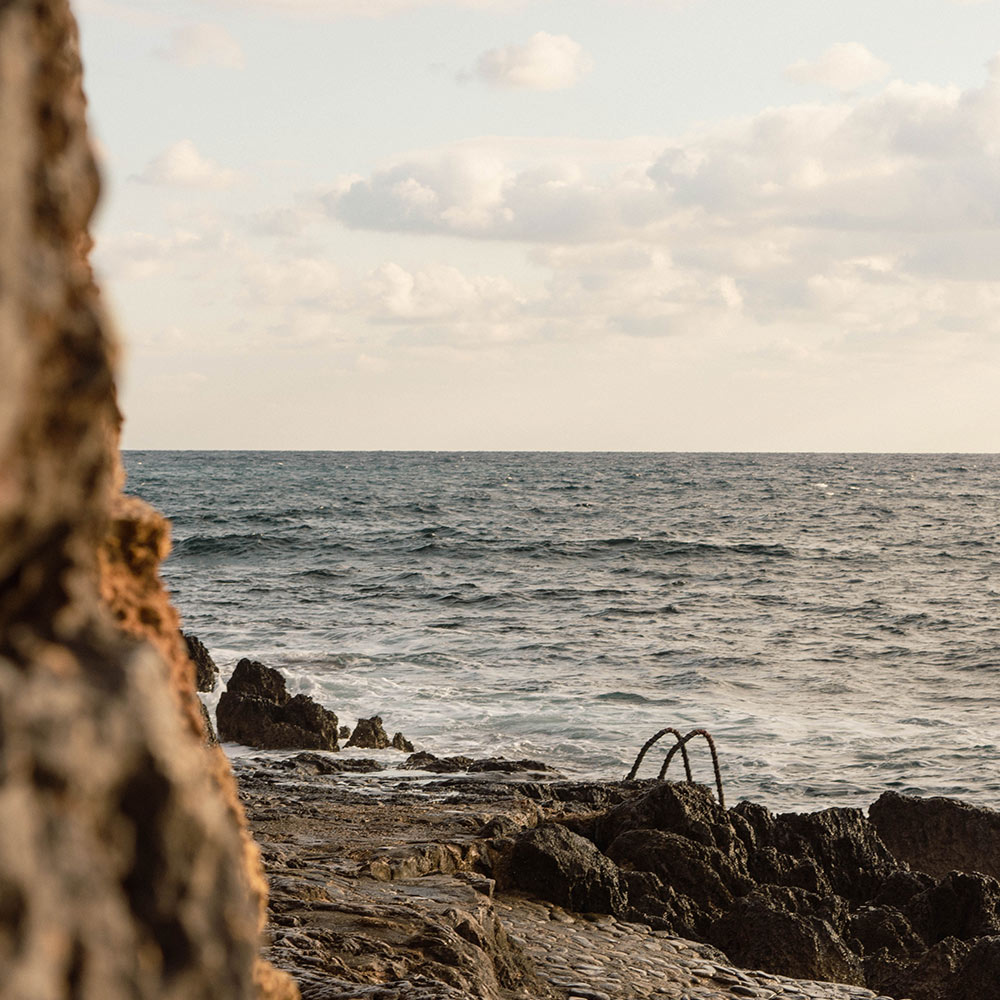 The "secret" swimming spot
Cobblestone paths that start from Elkomenos Christos square in the castle of Monemvasia lead to the coastal wall. A little below Panagia Chrysafitissa there is the only opening of the wall towards the sea, a small exit called Portelo, which leads to the small shaped rocky beach right in front of the walls.
The experience of diving from the rocks and bathing in the sea right below the castle, at the unique point where goods were traded in the past, is unforgettable. Even if one doesn't swim, it's worth it to get this far and continue the walk to the main gate.