The master of historical fiction and romantic theater
Alexandre Dumas
(1802 - 1870) 
Profession
writer, expeditioner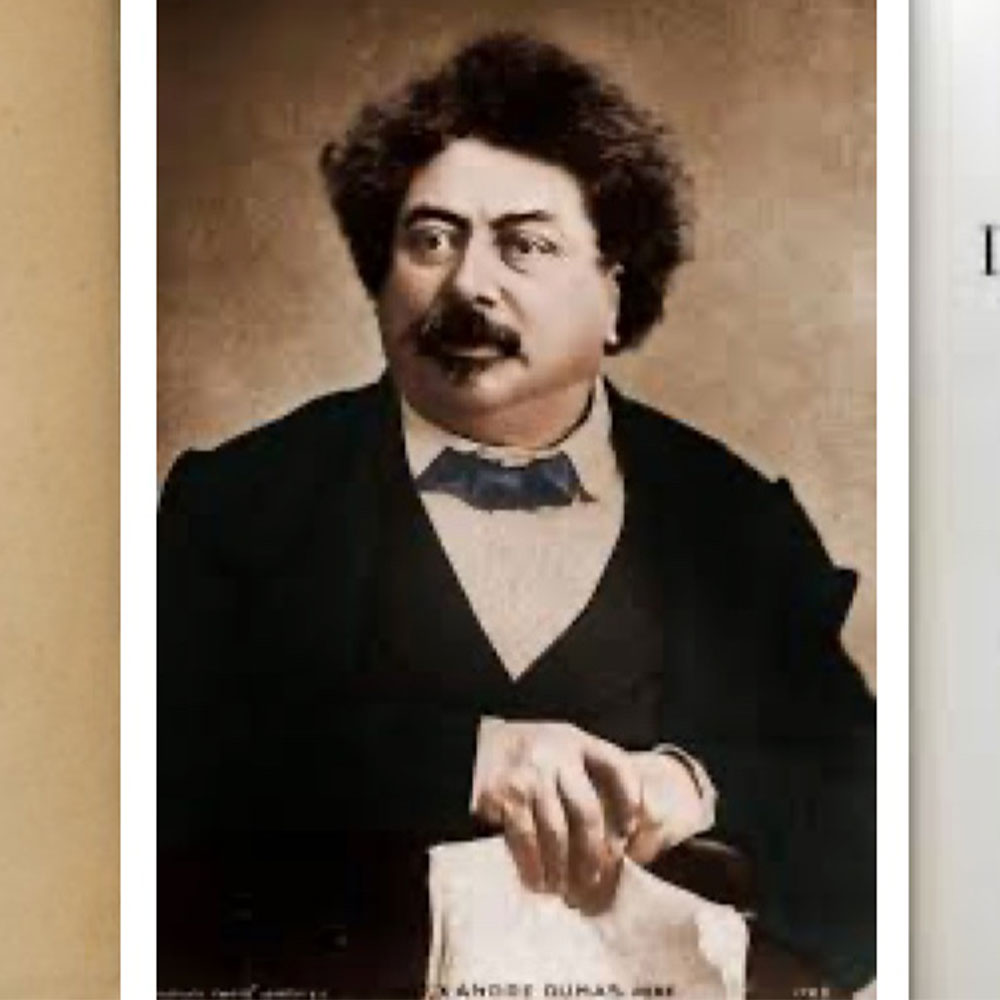 Bio
Alexandre Dumas, often called Alexandre Dumas father to distinguish him from his son by the same name, master of historical fiction and romantic theater, in 1860 decided to experience The Great Journey of Ulysses and began a cruise in the Mediterranean.
Having learned that Giuseppe Garibaldi left for the Expedition of the One Thousand, he joined him and was a direct witness of the battle of Calatafimi, which he described in I Garibaldini, published in 1861.
Dumas was also alongside Garibaldi on his entrance in Naples and became Director of the excavations and of the museums of this city (1861-1864).
In that period Dumas had the opportunity to know Southern Italy which he described in some of his books. 
Traveling to the Aeolian Islands, he wrote that "a bottle of Malvasia from Lipari was brought; it was the most exceptional wine I have ever tasted in my life".
Dumas also wrote the Great Dictionary of Cuisine, published posthumously: an extensive research on wine and gastronomy of the mid-nineteenth century, which fully describes over three thousand recipes, dedicating over fifty pages to wines mentioning the best that could be tasted in those years, and among the Italian wines he also remembers the Malvasia of Lipari.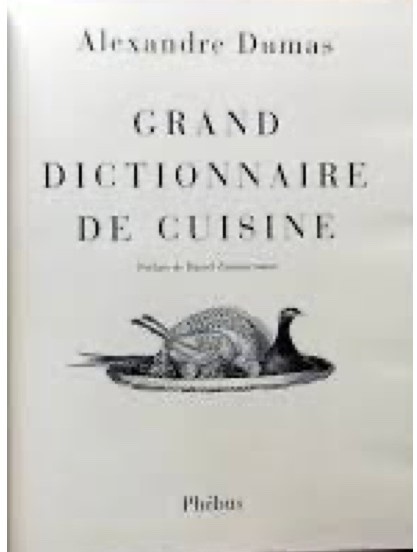 BIBLIOGRAPHY
Dumas Alexandre, Grande dizionario di cucina (1873). Edited by Augusta Scacchi. Pavia, Ibis, 2002.
Dumas Alexandre, Impressions de Voyage – La Villa Palmieri – Paris, Calmann Levy, 1899; Paris, Hachette, 2013.
Accademia Italiana della Cucina - Delegazione di Napoli e Capri, … E Dumas assaggiò il polpo. Napoli, Accademia Italiana della Cucina, 2002.