Carlo Goldoni
(1707 - 1793) 
Profession
playwright, writer, librettist, lawyer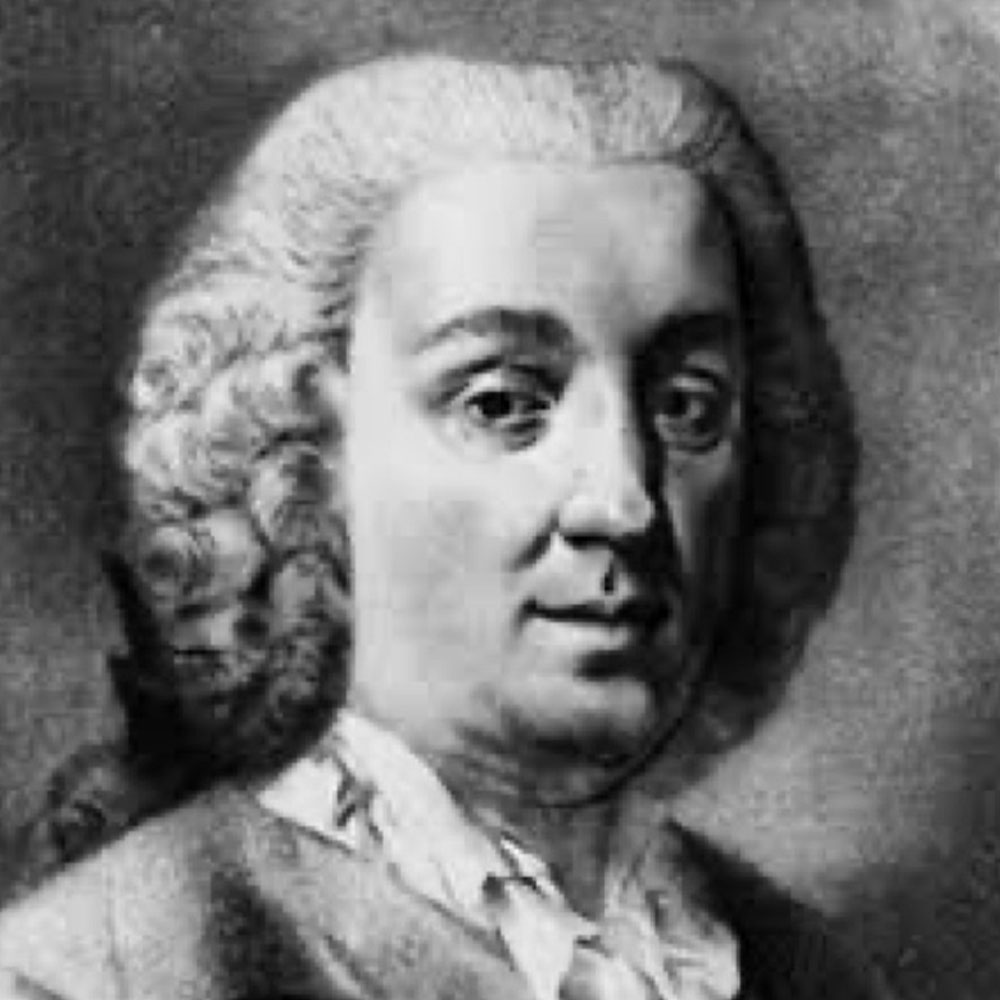 Pelarina: What? Are you mute?
Where are you going? Let us go together.
If you do not want to come to the tavern, we will go to the Cafè, to the Malvasia.
Pelarina is the singer of a comic interlude in music by Carlo Goldoni composed in 1729 for a company of young amateurs from Feltre who needed interludes to be included in the performances of some operas by Metastasis without music, and a few years later represented in Venice.
Bio
Carlo Osvaldo Goldoni (1707-1793), Italian playwright, writer, librettist and lawyer, citizen of the Republic of Venice is considered one of the fathers of modern comedy and owes part of his fame also to works in the Venetian idiom and is a reliably source of the distinction between ostaria (tavern), cafè and Malvasia.
Osteria, from the Latin hospes, hospitis, is where wine, hot food is served and you could also find accommodation.
Caffè is where coffee, the beverage recently imported from the East is drunk and La bottega del caffè, composed in 1750, is one of the most important plays by Carlo Goldoni, with an interlude by the same title developed in between acts, composed in 1736.
Malvasia, on the other hand, is where only wine is drunk and the name derives from the best wine: Malvasia, which has a unique bond with the city of Venice. A stone's throw from Piazza San Marco there is Calle (alley) de la Malvasia, in the San Marco district the Ponte (bridge) de la Malvasia Vecchia, without forgetting the Sottoportico (passage) della Malvasia.
Malvasia wine arrived in Venice from Greece, precisely from the stronghold island of Monemvasia, hence the name Malvasia and in 1247 the first Venetian ship obtained the exclusivity to sell this wine throughout Europe. Three types of Malvasia were sold in Venice: sweet, round and gentle (garba). The sweet and round or not very savory Malvasia were not much loved by Venetians while the gentle variety was considered a cure-all for the body and spirit and a remedy for all illnesses.
Near Campo Santa Maria Formosa there is Calle del Remedio (alley of remedies) which took its name from Malvasia sold as a favorite remedy by the Venetians.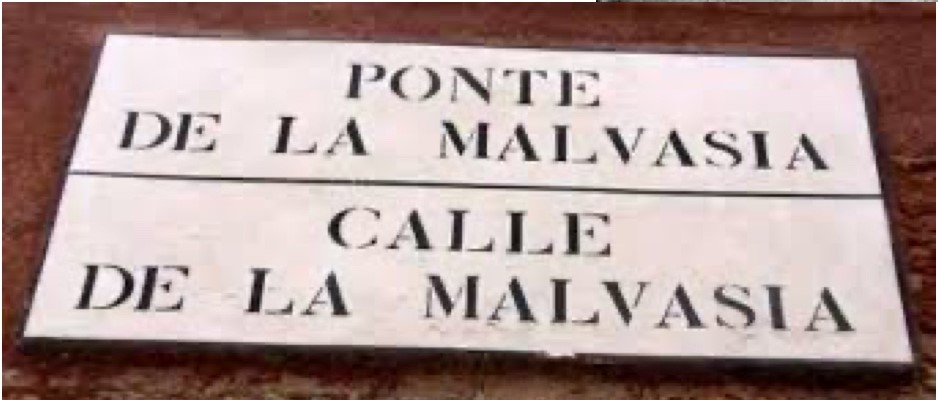 BIBLIOGRAPHY
Goldoni Carlo, La Pelarina. Intermezzo di tre parti per musica. Venezia, Valvasense, 1734.
Rorato Giampiero, La cucina ai tempi di Carlo Goldoni. Vicenza, Terraferma, 2004.
Flavio Russo, A cena con la Locandiera: le ricette di Carlo Goldoni. Torino, Il leone verde, 2004.