The father of the modern narrative
Henri-René Guy de Maupassant
(1850 - 1893) 
Profession
writer, playwright, travel reporter, essayist, poet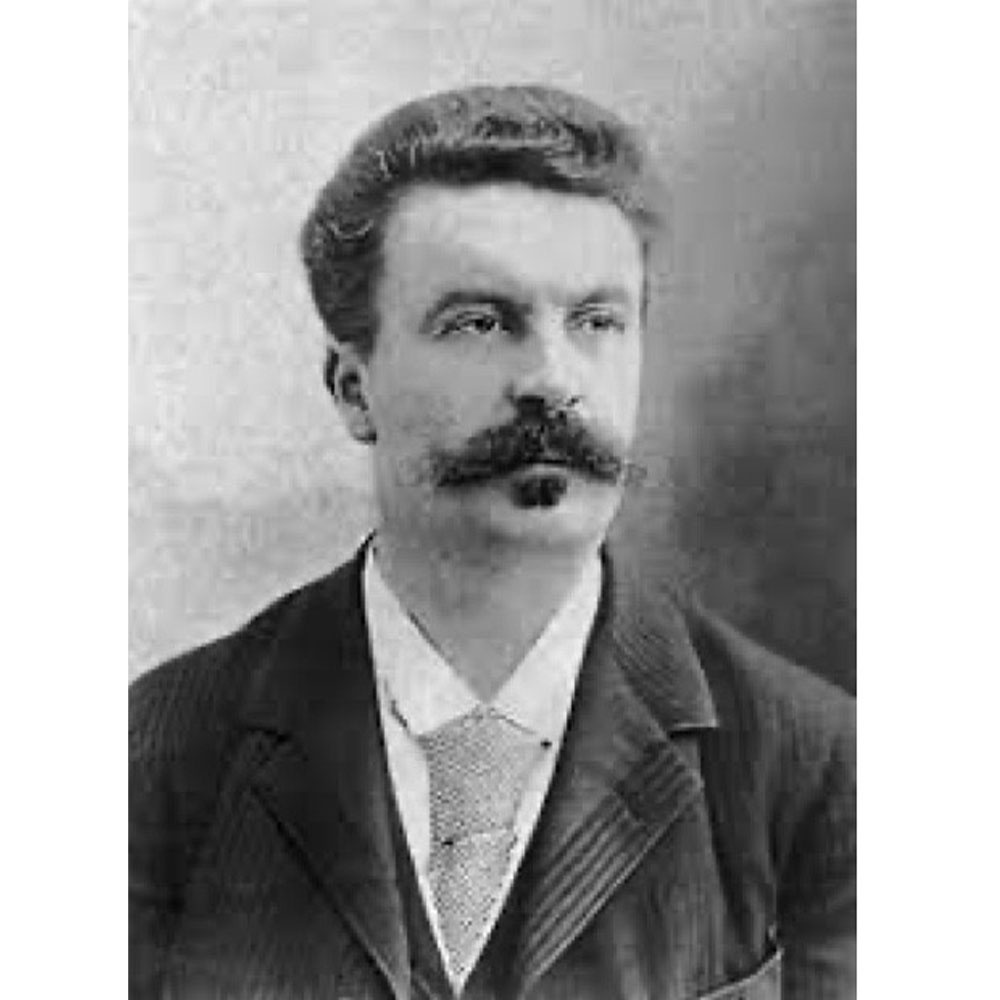 Bio
Henri-René Guy de Maupassant, French writer, playwright, travel reporter, essayist and poet, is considered one of the fathers of the modern narrative.
In 1885, during his wandering life, he arrived in Sicily where he met with the ideal female beauty in the Venus Landolina in Syracuse, visited the Capuchin Catacombs of Palermo, ventured on Etna, explored the mines of sulphur and went on an excursion to the Aeolian Islands enduring a difficult descent into the the crater of Mount Volcano. He also visited the island of Salina where Malvasia flowed, a wine that derives its unmistakable taste of sweet sulfur from the volcanic earth.
Enchanted by the wine, he said, "On my return, I discovered an island hidden behind Lipari from the boat. The boatman called her Salina. It is on it that the famous Malvasia wine is produced. I then wanted to drink a bottle, at its own source. It is precisely the wine of the volcanoes, dense, sweet, golden, so full of sulfur that you can taste it until the evening. One could say it is the devil's wine ".
BIBLIOGRAPHY
De Maupassant Guy, La Sicilia, diario di viaggio, 1890.