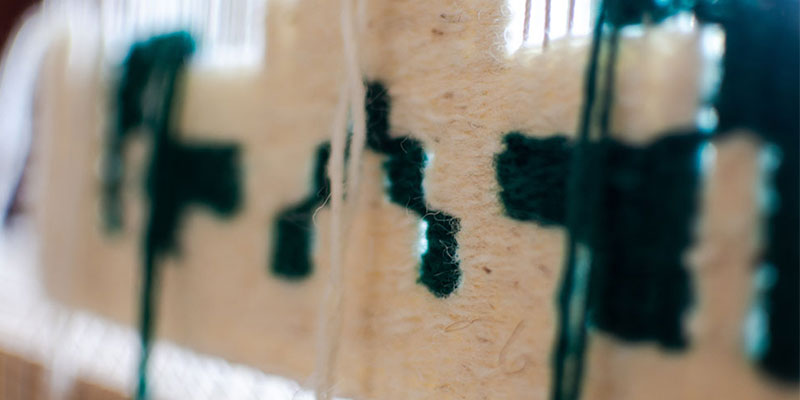 Discover the routes of the renowned Malvasia wine!
Taste the myth!
---
Βetween Mystra and Monemvasia there is a traditional village, built at the foot of mountain Parnon. Discover its byzantine treasures, visit the castle (5 km. from the village), and learn about the weaving tradition of Geraki.
Discover details for every stop of this route.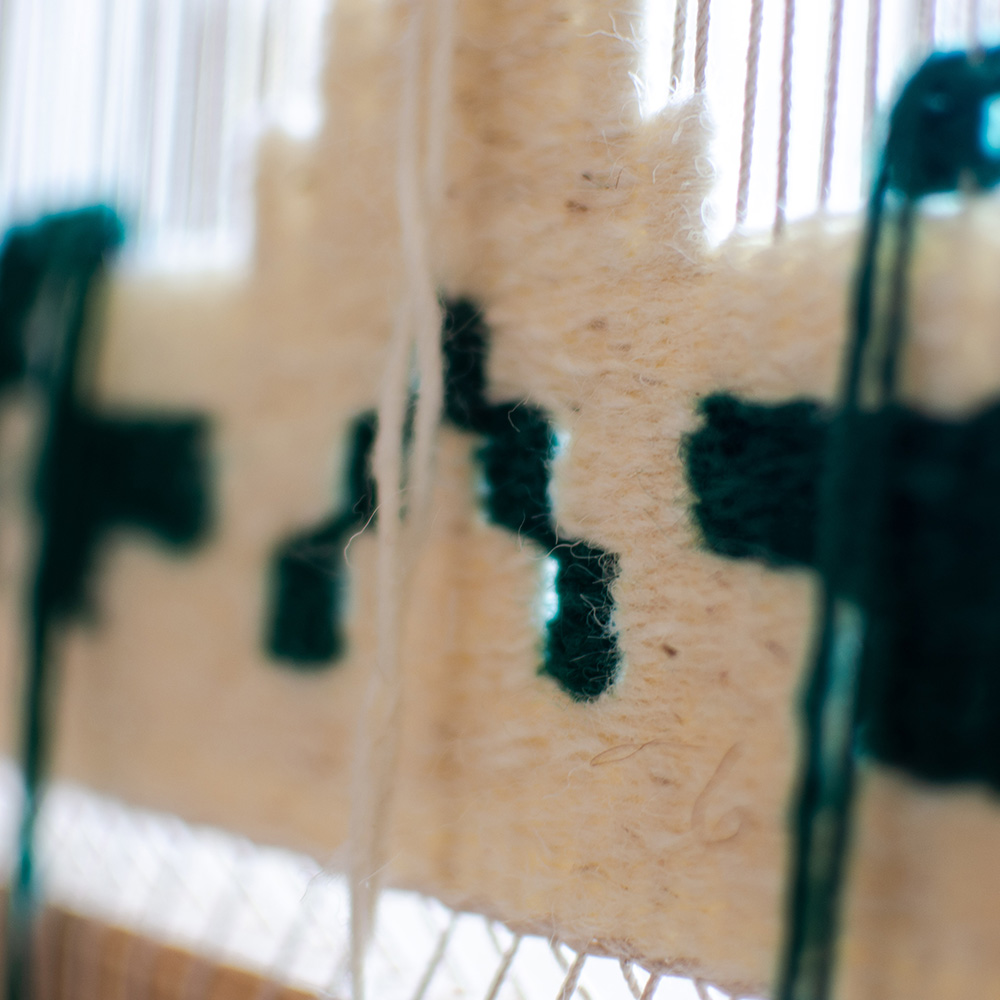 Geraki village and traditional weaving
Built at the foot of Mount Parnonas, the traditional village Geraki has been continuously inhabited since the Late Neolithic period (4400-3000 BC) until today. It is offered for wandering through the cobbled alleys, the beautiful houses of traditional architecture, but also for a coffee in the traditional cafés at its picturesque square.
In Geraki there has been intense weaving activity since ancient times. Archaeological investigations have revealed 282 ancient clay looms with weights. Woven kilims, handmade carpets made of sheep's wool and cotton, are still made today on a standing wooden loom, in single pieces, in various dimensions. The textile art of Geraki has been registered since 2019 in the National Register of Intangible Cultural Heritage.
Discover details for every stop of this route.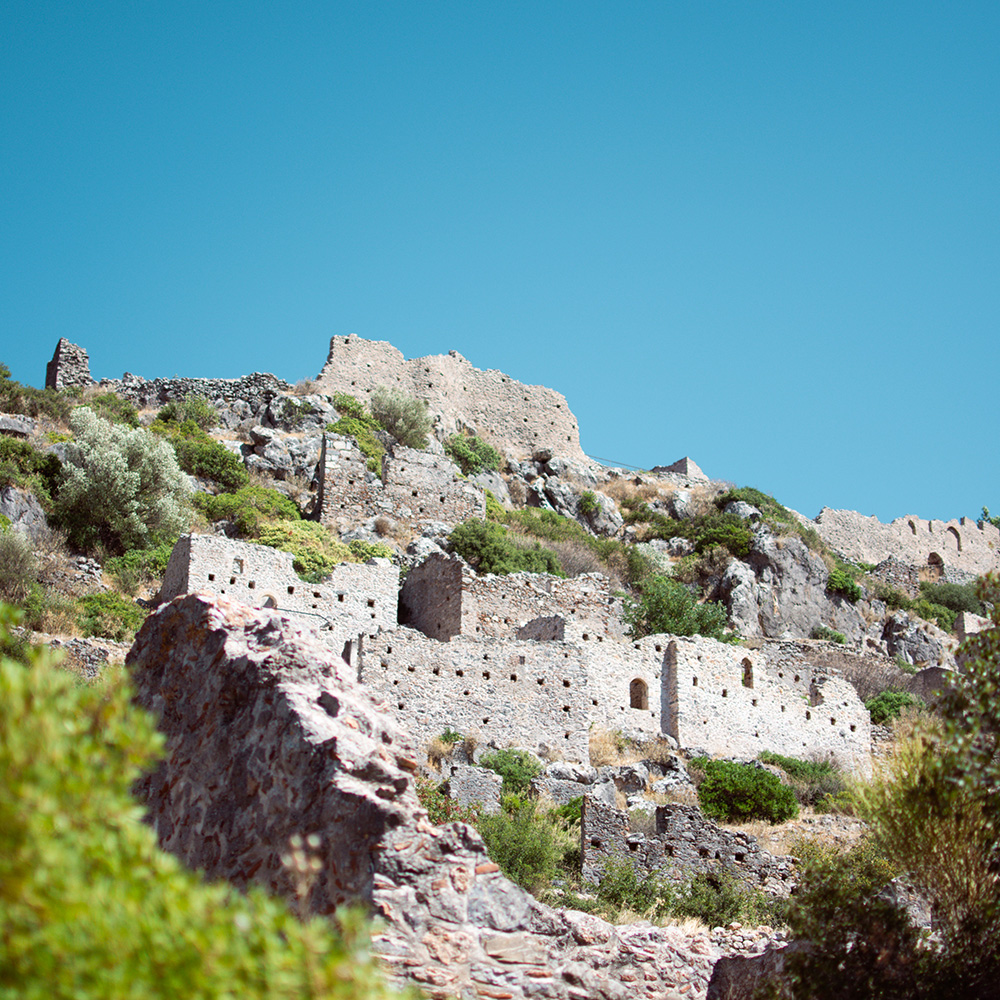 Geraki castle
The castle of Geraki was built in 1209 during the Frankish period by Baron Guy de Nivelet, on the top of an elongated hill to the east of the current settlement. After the defeat of the Franks in the battle of Pelagonia (1259), it was granted to the Byzantines (1262). At the end of the 17th century it passed to the Venetians until 1715, when it was occupied by the Turks. It was abandoned at the end of the 18th century. It has an irregular, roughly quadrilateral plan, with large corner towers.
Around and inside the castle there was intense habitation in the late Byzantine years (13th - 15th centuries). A large part of the castle is still preserved, with many houses and temples. The church of Agios Georgios, originally two-aisled (11th century), is important. The castle is of national importance, as it was an intermediate station between the castles of Mystras and Monemvasia: it allowed communication by fire and ensured military communication between the two great Byzantine centers, the Despotate of Mystras and Monemvasia, a significant port and the original seat of Byzantium administration of the Peloponnese.