The genius and the Malvasia wine
Leonardo da Vinci
(1452 - 1519) 
Profession
painter, engineer, scientist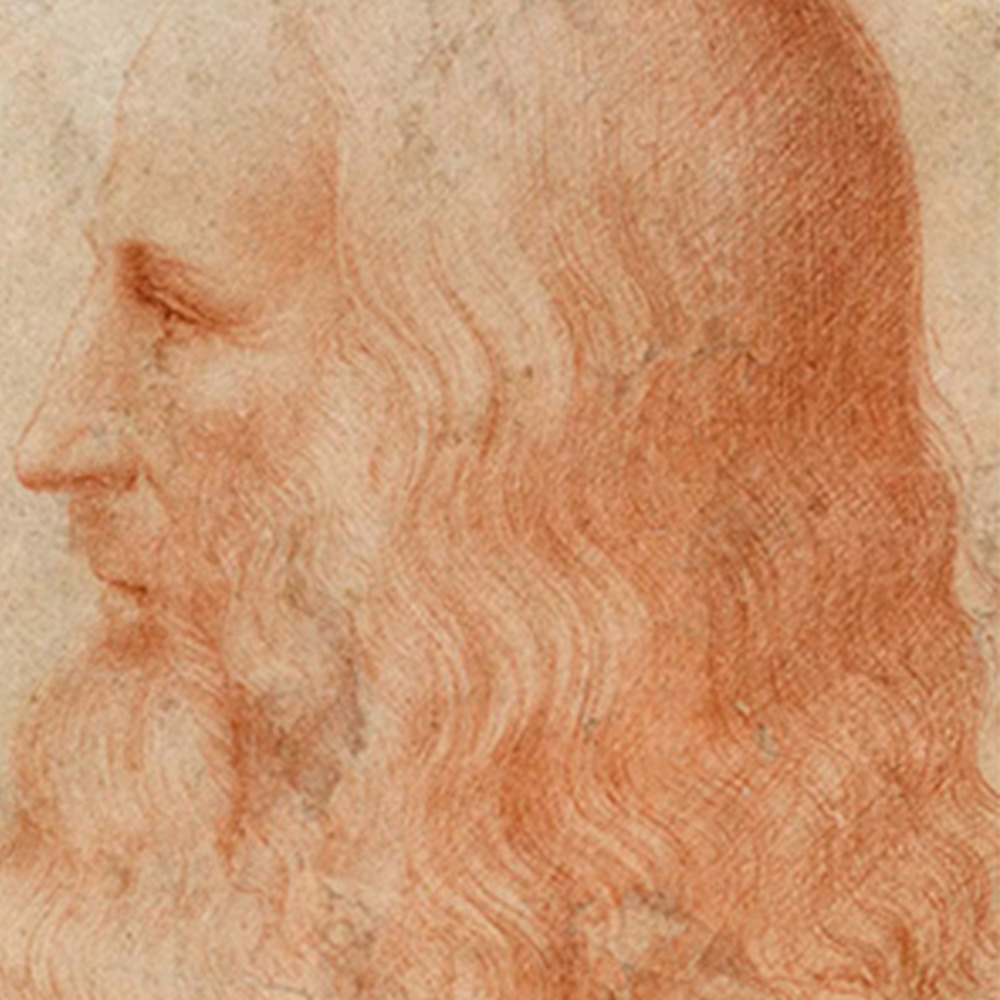 Bio
Leonardo da Vinci by Sir Piero, a man of genius and universal talent of the Renaissance, one of the greatest geniuses of humanity, interprets the spirit of his era in all fields with a great interest also for nature and not forgetting its origins. When he had the chance, he took care to have a Malvasia of Candia Aromatica vineyard.
Around 1485 Leonardo entered the circle of the Lord of Milan, Ludovico il Moro (1452-1508) where he created various works of art and engineering. In 1494 Leonardo was commissioned to paint a Last Supper in the refectory of the convent of Santa Maria delle Grazie, a place dear to Il Moro, intended for the celebration of the Sforza family. In those years Leonardo poured his studies into this work that became his masterpiece.
To reward him, on October 2, 1498 Ludovico il Moro gave Leonardo a small vineyard near the church, covering an area of ​​15 and three-quarter poles, equal to approximately 8,320 square meters. In thew year 1500 Leonardo fled from Milan invaded by the troops of the king of France and Il Moro was taken prisoner. In 1506 Leonardo agreed to return to Milan on the condition of having his vineyard back, which was returned to him without "having to suffer the expense of even a penny".
When in 1513 he left Milan to move first to Rome and then to France where he died, Leonardo made sure that the vineyard was cared for by his most faithful servants. A deep bond binds Leonardo to his vineyard, so much so that he cites it in his will on the verge of death, leaving one part of it to a servant and another part to his favorite pupil Gian Giacomo Caprotti, known as Salaì (1480-1524). We have some drawings by Leonardo of grape shoots and winemaking works, but he is not the one who tells us which quality of vines belonged to him.
At the beginning of the Twentieth Century, after four centuries of oblivion, architect Luca Beltrami (1854-1933) found the exact position of the vineyard in the courtyard of the Casa degli Atellani at number 65 of Corso Magenta. In 1940 the vineyard, which still remained intact after 442 years, was destroyed by a fire which was followed by the bombings of 1943.
But in 2013 the oenologist Luca Maroni, convinced that in the soil of the garden of Casa Atellani you could find remains of the roots of the vineyards that belonged to Leonardo, promoted research. In 2015 the excavations carried out with the scientific method made it possible to find biological material and the research by Professor Attilio Scienza and the geneticist Serena Imazio of the Department of Agricultural and Environmental Sciences of the University of Milan made it possible to identify the vineyards belonging to Leonardo as Malvasia di Candia Aromatica.
A characteristic vine of the Piacentini hills, it is characterized by medium sized five-lobed leaves, white berries and thick skin. In 2015 the original vine was replanted and the first harvest of 2018 made it possible to produce wine in terracotta amphorae place underground according to the medieval method. The Consortium for the Protection of DOC Colli Piacentini wines in the person of its president, Roberto Miravalle, also collaborates to the reconstruction of Leonardo's Vineyard, made possible by the Portaluppi Foundation and by the heirs of Casa Atellani. It is believed that Leonardo obtained from that territory the vines for his vineyard. We have no direct information on the origin of the vine used by Leonardo being Piacenza, a land of the Land family, but we know that the Piacenza Count Manfredo Landi (... - 1429), who had a home in Milan, had owned the land where Leonardo cultivated his vineyard.
It is also interesting to remember that Leonardo knew the Piacenza area. In fact, as Professor Carla Glori documents with reasonable certainty, behind the Mona Lisa - one of Leonardo's best-known paintings in the entire history of art - the landscape is that surrounding the town of Bobbio, with the famous hunchback bridge over the river Trebbia clearly visible at the bottom. A territory where the Malvasia di Candia Aromatica was cultivated.
On Leonardo's Malvasia vineyard, the winemaker and novelist Giovanni Negri built Il Vigneto da Vinci, a thriller or detective novel on well-documented historical foundations.
Leonardo da Vinci and wine
Leonardo was born into a family of winemakers and wine has always been part of his life. He studied wine cultivation throughout his life and shared his knowledge with family and friends: how to fertilise, get photosynthesis to happen, how to use dry stone walls. He discovered and shared that you shouldn't ferment grapes in an open vat, that wine should first be decanted before drinking, and that it's best to drink small amounts of wine and always with food.

He's also responsible for two of the most important wine inventions that we still use today: the corkscrew, and the wine vat airlock.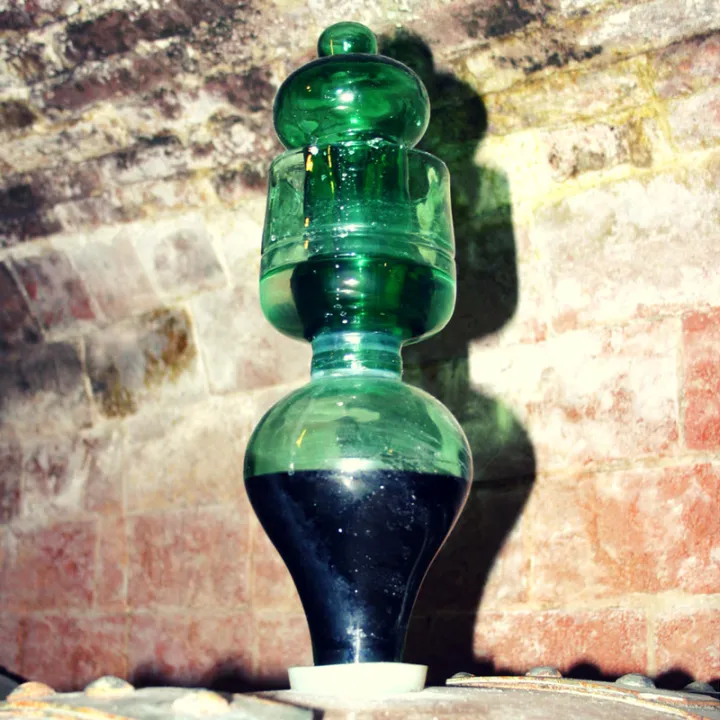 BIBLIOGRAPHY
Routh Shelag e Jonathan (a cura di), Note di cucina di Leonardo da Vinci. Traduzione di Valentina Francese. Roma, Voland, 2005.
Maroni Luca, Milano è la vigna di Leonardo. Sens, 2015.
Maroni Luca, Leonardo da Vinci: la vigna ritrovata, Sens, 2016.
Scienza Attilio, Imazio Serena, La stirpe del vino. Nobili ascendenze e incroci bastardi dei vini più amati. Sperling & Kupfer, 2018.
Terzoni Marco - Paolini Elettra, Rinasce a Milano il vigneto di Leonardo da Vinci. In "Vigne Vini", n. 3, marzo 2015.
Negri Giovanni, Il vigneto da Vinci, Piemme, 2015.