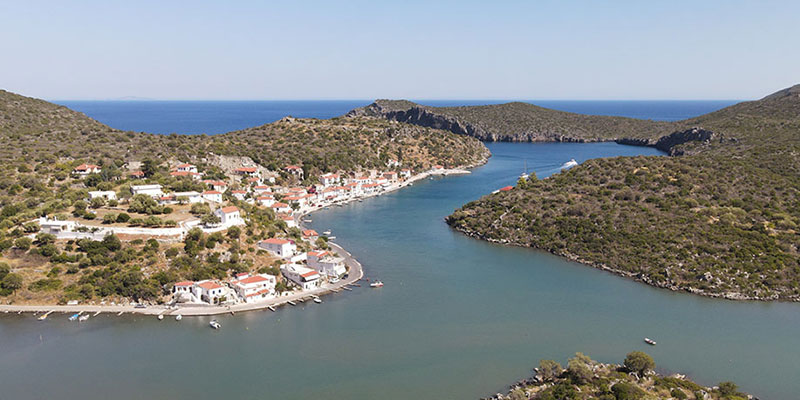 Discover the routes of the renowned Malvasia wine!
Taste the myth!
---
The mountain Parnon (Malevos) drops down into the Myrtoan Sea at the ports of the region of Zarakas: the unique fjord of Gerakas and the picturesque Kyparissi.
Enjoy the tranquility of the landscape and discover some of the loveliest hiking trails.
Discover details for every stop of this route.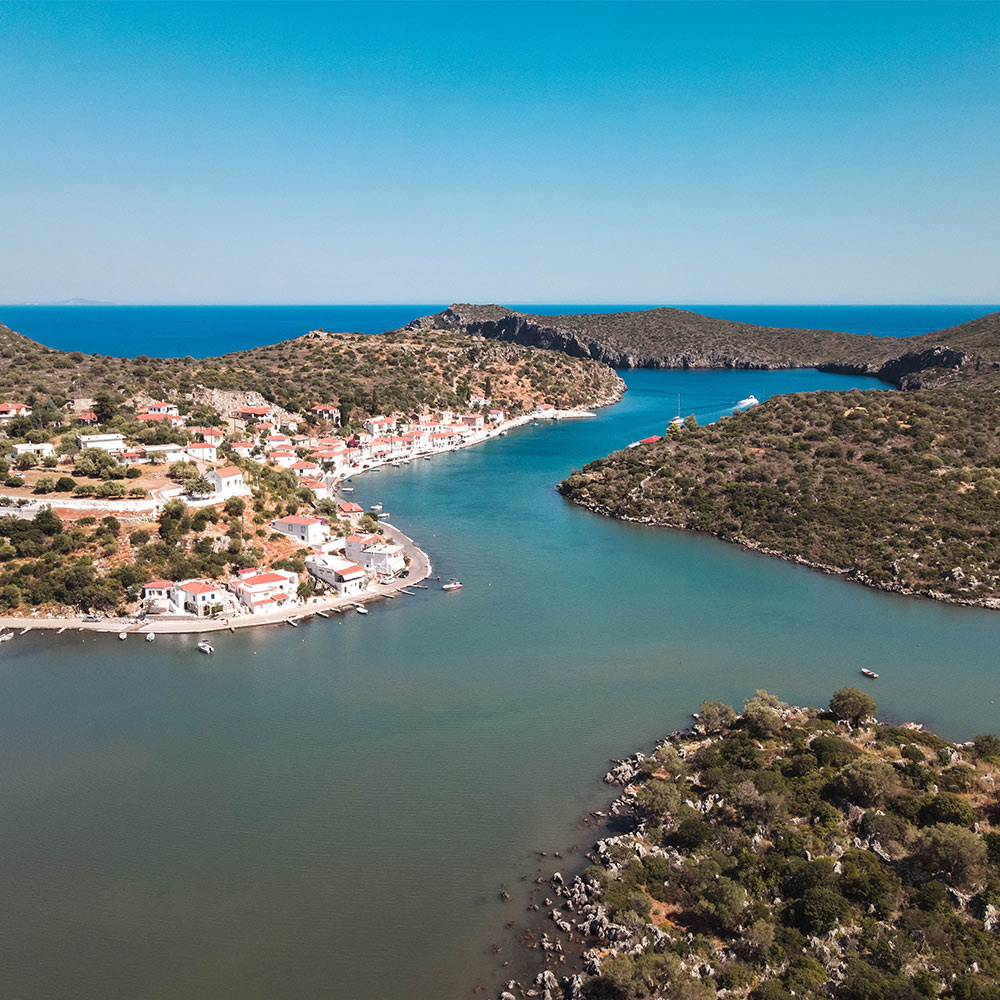 The port of Gerakas
It is a pleasant surprise in southern Greece to come across a "Nordic type" fjord, the southernmost in Europe. The picturesque harbor with its traditional fish taverns is a place worth visiting and enjoying. Hidden deep in the fjord is the Gerakas lagoon, a meeting point for migratory birds and other rare species of fauna and at the same time a Natura 2000 protected area.
The Acropolis of ancient Zarakas is located above the modern settlement at the northeastern end of the outlet to the sea. The Port of Gerakas was a naval station of the Byzantines and an anchorage for merchants from Hydra and Spetses, as well as for anyone who wanted to be protected from bad weather at sea. It is something that perfectly corresponds to the image of this sheltered and calm place, a perfect shelter for yachts and other vessels.
Discover details for every stop of this route.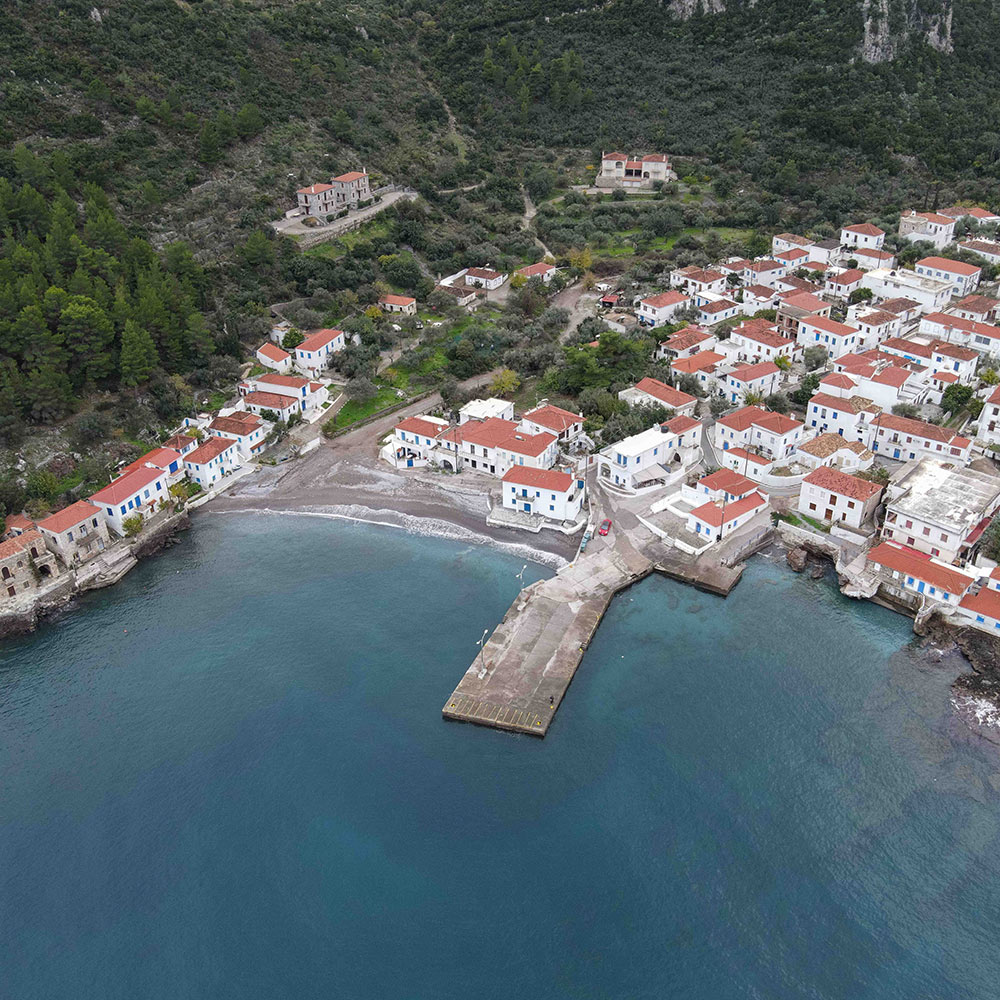 Kyparissi village
The picturesque Kyparissi looks like a painting, with its strong island character, whitewashed alleys and white houses with blue windows. It is the best-known coastal settlement overlooking Myrtoan sea and has an important tourist infrastructure.
Going up its narrow streets, we come across the rock of the ancient Asclepius, next to the springs of Atalanti. It is a steep cliff of red limestone, full of folds and impressive stalactites, which inspires awe. In the steep rocks that surround it, an important climbing area has been developed in recent years.